CELEBRATE - Our own Amigos Rotarian Melissa and Ronald Rickey welcomed Marilyn on Dec. 19 to join our youngest Future Rotarian Ronnie, her brother!
In This E-News - see below - Underlined are Rotary Amigos Meetings/Events - all virtual except for Milwaukee River Cleanup Club Project
Tuesday, 2/23 6-7:15 p.m. - District Governor Craig Burnett followed by Board Meeting - All Amigos Members and guests
Thursdays, 2/25 - 4/1 - YWCA Conversations on Race Series - there is a $250 fee that will be the individual's responsibility
Monday 3/8 6 - 7:15 p.m. - Rotary District 6270 Diversity, Equity, and Inclusion Zoom Series - Jason Rae- LGBTQ 101
Saturday, 3/20 8:30 a.m. Partner Mtg Rotary Club Milano Aquileia, Italy
Saturday, 4/24 9 a.m. - Noon - Milwaukee Riverkeeper Spring Cleanup - This will be Amigos 4th year as river adopters. Our river section gets better and better each year with our 3-4 times each year cleaning. Group size limited to 10 and masks will be required, and social distancing protocols will be put in place.
$30,000 Global Grant Scholarship awarded to Sussex, WI Alaina Eckert
New Rotary International Area of Focus - Supporting the Environment
---
IMPORTANT - Please be sure to attend tonight's meeting with District 6270 District Governor Craig Burnett followed by Board Meeting

DG Craig Burnett will share information regarding Rotary and how the District supports our clubs. There will be opportunity for Q&A followed by a board meeting of the whole.

DG Burnett is an active member of the Rotary Club of Oshkosh Southwest. He has served in various leadership roles in his club, his community, and at the Rotary District level.

Please join us Monday, March 8, from 6:00 to 7:15 p.m.

for "LGBTQ Equality – How to Be An Advocate for Inclusion"

Rotary International values diversity and celebrates the contributions of people of all backgrounds, regardless of their age, ethnicity, race, color, abilities, religion, socioeconomic status, culture, sex, sexual orientation, and gender identity. In District 6270, a Diversity, Equity and Inclusion Task Force was created with the purpose to engage members through education and conversation to better understand the inherent worth and dignity of all. As Rotarians, we seek truth and fairness to all -- two tenets of our 4-Way Test of the things we think, say, and do. When we become advocates of the truth, we can achieve fairness for the LGBTQ community.

Your DEI Task Force is pleased to present "LGBTQ Equality – How to Be An Advocate for Inclusion". This session will provide an overview of the LGBTQ community, get us on the same page with language, and explain current LGBTQ protections. We will learn how to be LGBTQ advocates and what we can do in the workplace to foster inclusivity.

Join us for "LGBTQ Equality – How to Be An Advocate for Inclusion" on Monday, March 8, from 6:00 to 7:15 p.m.

Register in advance for this meeting:

After registering, you will receive a confirmation email containing information about joining the meeting.
About Our Presenter: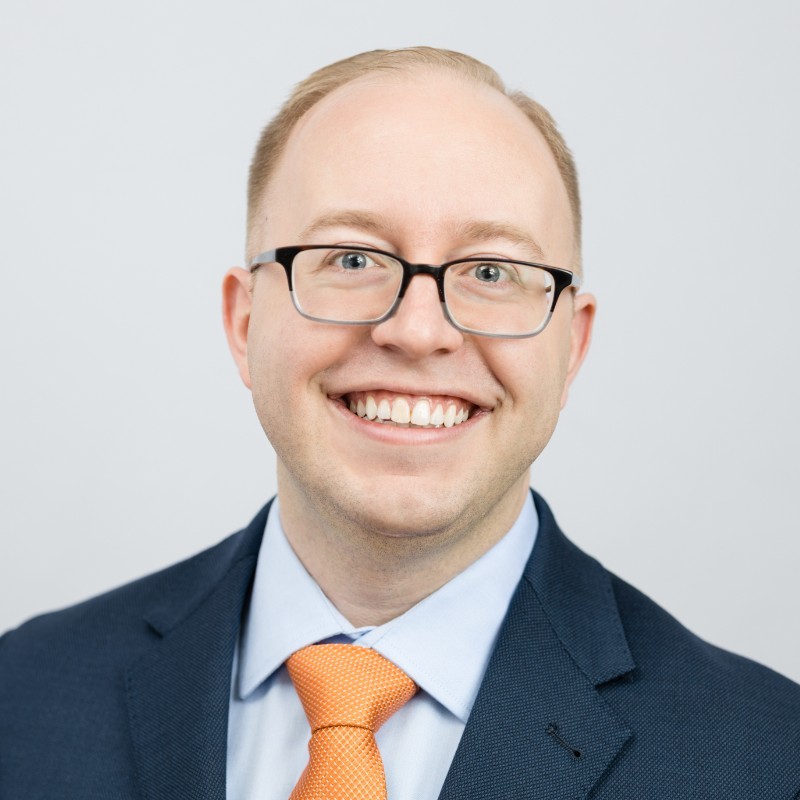 Jason Rae (he/him)
is the founder and President/CEO of the Wisconsin LGBT Chamber of Commerce, an organization of more than 600 LGBT owned and allied businesses from around the state. Jason founded the organization in 2012 and has seen it grow to record numbers and achievements, including winning the National LGBT Chamber of Commerce's Chamber of the Year award in 2015. Jason is responsible for the overall direction and operations of the Chamber, as well as membership outreach and retention. He works to build inclusion and diversity through Wisconsin and make the state a truly welcoming & inclusive place.
Jason also serves as a partner at the public affairs consulting firm Nation Consulting in Milwaukee, WI where he focuses on non-profit management, corporate communications, and political campaigns.
In his volunteer time, Jason has been a member of the Democratic National Committee since 2004, when he became the youngest person ever elected to the DNC. In 2017, he was elected as the DNC Secretary, one of the national officers.
Jason is a member of The Rotary Club of Milwaukee and holds an Honors Bachelors of Arts degree from Marquette University in history and political science.
---
"RACISM IN AMERICA Speaker Series"
Each two-hour session will allow time for content review (video clips, reflection questions) along with listening pairs, breakout rooms and full group discussions. All are welcome! Registration required. Sessions held over Zoom.

---

SAVE THE DATE: Saturday, April 24, 2021

Last year presented many challenges for us all. While we were unable to host our large cleanup, we still found ways to care for our rivers while also caring for ourselves.The response from our community, our friends and Adopt-A-River adopters is clear: we're ready. It's time to tackle pollution and restore our rivers once again.

We're taking steps to mindfully proceed, with safety at the center of our plan. This year's event will look a little different, we're limiting the total number of volunteers at each site, and staggering start times. We'll also be requiring volunteers to:

Register and complete digital waivers in advance, there will be NO onsite registration or paper forms
Wear a mask during the cleanup
Maintain a safe 6ft distance from other volunteers not in your household
Use hand sanitizer, and limit contact with others
Future meetings are expanded on in the mini-calendar and events page at
RotaryAmigos.org
(In the process of updating...check back Feb 18, 2021)
---
The film, "Growing Up Milwaukee" is now streaming on HBO MAX!
Tyshun Wardlaw's feature documentary debut follows three young Black people growing up in the heart of our city as they grapple with daily experiences of racism and segregation, while fighting to avoid becoming a statistic.
---
Rotary International (RI) District 6270 is pleased to announce the selection of Alaina Eckert, Sussex, WI, as its Global Grant Scholarship applicant for 2021-2022.
Ms. Eckert is a graduate of Sussex Hamilton H.S. and of The University of Wisconsin—Madison. She has already begun a dual degree, Master of Science/Master of International Nature Conservation, in a cooperative program of the Georg-August Universität in Göttingen, Germany, and Lincoln University in Lincoln, New Zealand.
The practical approach of the program is to preserve the integrity of nature, in combination with the assessment of risk management and conservation strategy, and offers an invaluable experience in the education of international conservation. The four-semester program offers new perspectives to maintaining biodiversity and ecosystems that allow local communities to be resilient to future ecological changes, maintain economic stability and growth, use adaptive conservation management strategies for both the betterment of the community and the ecosystem, and preserve critical ecological systems. Thus, Ms. Eckert's program of studies aligns with RI's "Community Economic Development" Area of Focus, and it anticipates close alignment with RI's newest Area of Focus, "Protecting the Environment," which becomes effective on July 1, 2021.
The amount of the Global Grant Scholarship is U.S. $30,000. RI District 6270 is providing $15,000 of that amount, and The Rotary Foundation is matching it with another $15,000. The Rotary Foundation, RI districts, and Rotary clubs invest in our future leaders and philanthropists by funding scholarships for graduate study through the Global Grant Scholarship program. Information about Rotary's other scholarship programs can be accessed at:
https://www.rotary.org/en/our-programs/scholarships
.
Rotary Foundation Trustees & Rotary International Board Unanimously Approve of Supporting the Environment as an Area of Focus

The Rotary Foundation Trustees and Rotary International Board of Directors have both unanimously approved adding a new area of focus: supporting the environment.

More than $18 million in Foundation global grant funding has been allocated to environment-related projects over the past five years. Creating a distinct area of focus to support the environment will give Rotary members even more ways to bring about positive change in the world and increase our impact.

RI President Mark Maloney says that during his travels around the world as a Rotary senior leader he encountered many Rotary members and Rotaractors who advocated for the environment to be an area of focus.

"I believe strongly that our Rotary Foundation programs now have a valuable added dimension to our efforts," says, Maloney.

Foundation Trustee Chair Gary C.K. Huang says that with the global population reaching near eight billion, protecting the environment is increasingly important.

"It is time for us to use our collective resources to invest in a smart and efficient way to protecting our environment," says Huang. "We are qualified to take this initiative because we are a global group of problem solvers with diversified talents.

In 1990-91, RI President Paulo V.C. Costa made the environment one of his primary causes, creating the Preserve Planet Earth subcommittee, which looked at ways clubs and members could conduct environmental initiatives.

"We have finally caught up to Costa [his vision]," says Past RI President Ian H.S. Riseley, chair of the Environmental Issues task force, which championed the new area of focus.

"As a lifelong environmentalist, I'm delighted that our great organization has recognized that the environment is a worthy and appropriate destination for our project activity," says Riseley. "This is an exciting moment in Rotary history."

Supporting the environment becomes Rotary's seventh area of focus, which are categories of service activities supported by global grants. It joins peacebuilding and conflict prevention; disease prevention and treatment; water, sanitation, and hygiene; maternal and child health; basic education and literacy; and community economic development.

Grant applications for projects will be accepted beginning on 1 July 2021. Gifts and commitments from Rotarians and others will be sought to provide global grant support for the new area of focus.

More information about this new cause will be announced soon.
Read more...